Personal Trainers in Berwick & Clyde
Personal Training & Guidance in Berwick & Clyde
Strength & Overall Fitness
Personal Trainers in Berwick & Clyde
Personal Training / Group Sessions
Professional & Qualified Personal Trainers in Berwick
Celtic Iron Fitness in Berwick was created to help coach and inspire people to be the best version of themselves that they can possibly be.
We believe that no two people are ever the same so no two Training Programs should ever be the same. Your Personal Trainer will tailor your program specific to your needs, your diet and exercise plan will be entirely unique to you.
A Personal Trainer can help bring out the best in you. We work around your schedule, your physical limitations and your fears and insecurities (we all have them) to help you achieve whatever goal it is you are looking for.  Whether it is for weight loss, build strength, flexibility or help you prepare for an upcoming event such as a 10km run.
Whatever goal you strive for, you will get someone who will be in your corner no matter what.
Rehabilitation Training in Berwick & Clyde
Over the journey, we have trained many types of people from many walks of life.
However one of the most frequent clients that we train is people coming back from injury.
Rehabilitation is a necessity when it comes to getting over an injury and we work with you and your body to strengthen it back to 100%.
Call Brad on 0404 992 862 if you would like to discuss a Training Program to suit you.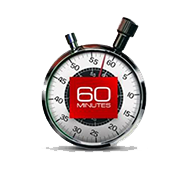 All sessions are 60 minutes in duration and include coaching, training and guidance.
1 on 1 Personal Training sessions with a Personal Trainer in Berwick – This is specific to you. Whatever goals you want to achieve, we train, coach and work with you.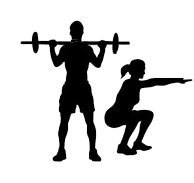 2 on 1 or Couples Training sessions with a Personal Trainer in Berwick – Double the fun! If you want to train with a partner, friend or family member, you most certainly can. All programs will still be individualised depending on the goals and sessions can be modified for different levels of fitness between the two participants.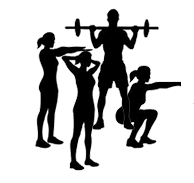 Personal bootcamps (3 or 4 people) with a Personal Trainer in Berwick – Gather up your friends or family and workout together in a personal setting. These sessions focus on cooperation, team building and challenging team workouts.
Online sessions with a Personal Trainer in Berwick – If you are going on holiday or live a little bit too far away, we can offer to train you online which still involves everything mentioned above, however we will be training you from behind a computer screen. Guaranteed to make you move even while you are away!
We work on strengthening your mind and your motivation as well as your body.
Call Brad (your Personal Trainer in Berwick & Clyde) on 0404 992 862